Streamlining the Way Your Products Reach the Independent Retailer
Vendor Access / EDI Enablement
Krasdale Foods places value on its relationship with its suppliers and other companies with whom we conduct business, and is committed to providing prompt, accurate service. The company's goal is to automate, eliminate and streamline procedures to improve operational efficiency and cost effectiveness.
Carrier information is provided including directions to our Bronx warehouse, receiving hours as well as how to make delivery appointments.
We provide our vendors with a list of EDI documents currently used by Krasdale Foods in an easy to access, centralized location. Krasdale Foods is committed to the use of EDI for the purpose of exchanging information with its vendors in an efficient and accurate manner.
If you have questions regarding EDI setup with Krasdale Foods please contact the Krasdale Foods EDI Department at [email protected].
---
Delivery Appointments
Krasdale Foods welcomes the opportunity to take your delivery appointment request.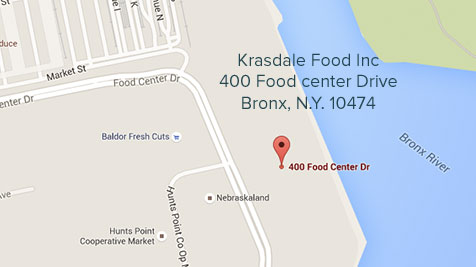 Please email our traffic department [email protected] with the following information:
Vendor name
Krasdale purchase order number(s)
Carrier Name and contact information
Date & time of requested delivery appointment
Krasdale's Receiving Hours:
5:00 AM – 11:00 AM Monday to Friday
Emails will be answered between:
8 AM and 2 PM daily